Are Builders Seeing Green over New Sustainable Material Choices?
Are Builders Seeing Green over New Sustainable Material Choices?
Green building materials are gaining more popularity as the development of energy-efficient structures is surging worldwide. But is the industry ready?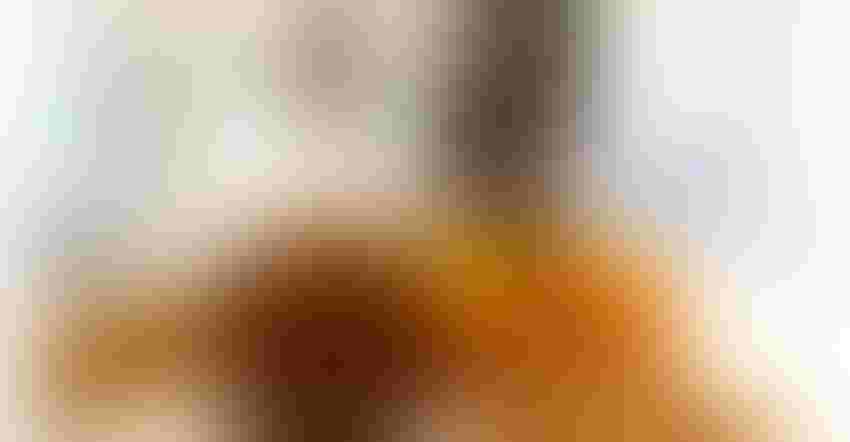 Peter Olsén and Céline Montanari, researchers in the Department of Biocomposites at KTH Royal Institute of Technology in Stockholm, Sweden, work on a material consisting of coconut and lemon.
Image courtesy of David Callahan, public information officer, KTH Royal Institute of Technology
Sustainability in industries including food and beverage, chemical, cosmetics and personal care is a given. Packaging, products, and the corporations that make these products have pushed sustainable practices for years.
But what about the building industry? There are certainly more eco-friendly building material choices available these days, yet are customers ready to plunge into using wool for insulation or eggshells for bricks? And are builders ready to take on finding and using these materials?
A report by Fortune Business Insights reveals that the global green building materials market is poised to gain momentum due to sustainable building structures becoming more popular.
The global market was valued at US $377.03 billion in 2022 and is projected to grow to $951.15 billion by 2030, with a CAGR of 12.3% during the forecast period.
Due to the popularity of green roofing materials, Fortune Business Insights predicts that the roofing segment will continue to be the largest over the forecast period.
Green materials — such as Ferrock, bales, laminated timber, bamboo, recycled plastic, reclaimed wood, adobe brick, and straw hempcrete — are typically made from renewable resources or recycled materials and designed to minimize the environmental impact of buildings.
Numerous environmental challenges, such as depletion of natural resources, anomalous climate change, loss of biodiversity, contamination of freshwater resources, and atmospheric pollution can be prevented with the extensive use of green building materials.
The US has one of the largest green building materials markets in the world, with a focus on recycled, low-emission, and energy-efficient materials, the report shared.
There is a wide variety of eco-friendly sustainable building materials on the market. But are they equal?
We investigated what is on the market and found some rather odd things being used beyond precast concrete and laminated timber.  
Eco-Friendly, Green Materials
Havelock Wool out of Reno, NV, makes insulation out of sheep wool. Granted, it's mostly for residential builds, but we can't help but wonder why this wasn't discovered sooner. Wool is a natural insulator, so it makes sense.
The main image on the company's website shows a flock of sheep with the witty tagline "Smart Insulation. Established 8000 B.C."  
The wool is a special blend of New Zealand wool. Havelock Wool doesn't use chemical binders or add synthetics. 
Havelock Wool insulation is well-suited for any residential or commercial application. The company offers various products from wool insulation batts to blown-in wool insulation, all designed to solve thermal efficiency and insulation problems.
According to the company website, wool improves indoor air quality, manages moisture, and absorbs sound.
Another company taking on the materials industry in the West is Hempitecture, Ketchum, ID. They use hemp fiber, sourced from Montana, to make insulation and hempcrete, an eco-friendly alternative to concrete. The bio-based material can be used on ceilings, walls, and floors.
These are just some of the companies trying to get a piece of the sustainable building materials market estimated to be worth nearly $81 billion in the US alone.
Croft, a building company based in Rockland, ME, manufactures highly insulated structural panels made from engineered timber and locally sourced straw, which is 45 to 50% atmospheric carbon.
The system effectively captures the carbon, which would normally be released back into the atmosphere through burning or decomposition, for the life of the building.
Mexico-based company Manufactura has led "The Eggshell Project" to convert organic waste into a building material.
The research project uses a KUKA KR-150 robotic arm to 3D print a bio-ceramic brick created from used eggshells and combines it with sustainable aggregates. The process, when completed, produces building blocks with various geometries that could be used for a variety of architectural purposes.
This new sustainable material aims to decrease Mexico's organic and food waste, while also developing fresh possibilities through technological advances and cultivating a "better dialogue between humans and machines."
Check it out in this video: https://youtu.be/gQqxgPGuVlU.
Sustainable brick and tile? Sure. Randers Tegl's long format waterstruck bricks are composed of natural materials that are fired at high temperatures to eradicate organic materials. While maintaining all the technical qualities that characterize modern bricks and tiles, these bricks are future-proofing projects with sustainable qualities. With a slower deterioration than other materials, it has a higher durability and reduces the risk of wall cracks.
Designed for both exterior and interior spaces, waterstruck bricks are soft-molded and contribute to a comfortable indoor climate (keeping in warmth during winter, while having a cooling aspect in summer).
Not yet on the market, this college project is really neat. A research team from the Department of Biocomposites at KTH Royal Institute of Technology in Stockholm, Sweden, has combined modified wood with molecules derived from lemons and coconuts to create a building material capable of storing and releasing thermal energy.
Peter Olsén, researcher in the Division of Biocomposites at KTH, says the material is capable of storing both heat and cold. If used in housing construction, the researchers say that 100 kilos (220.46 lbs.) of the material can save about 2.5 kWh per day in heating or cooling — given an ambient temperature of 24C (75.2F).
The process starts with removing lignin from wood, which creates open pores in the wood cells walls, and removes color. Later the wood structure is filled with a citrus-based molecule — limonene acrylate — and coconut-based molecule.
Limonene acrylate transforms into a biobased polymer when heated, restoring the wood's strength, and allowing light to permeate. The coconut molecule is then trapped within the material, enabling the storage and release of energy.
Olsén says that potential uses include exterior and interior building material for both transparency and energy saving – in exteriors and interiors.
The group Builders for Climate Action offers services for builders ready to find out more about eco-friendly building materials. The group works with builders, designers, developers, policymakers, researchers, and manufacturers to work toward real zero carbon buildings.
BCA also provides BEAM, the Building Emissions Accounting for Materials estimator tool that assesses the carbon footprint of building materials and understanding the best ways to reduce your climate impact.
BCA's Director, Chris Magwood, co-authored a report from the Carbon Leadership Forum. The report included six materials for use in building foundations, structures, and/or enclosure systems.

These materials — earthen slabs, non-portland cement concrete slabs, algae-grown bricks/panels, mycelium structural tubes, purpose-grown fiber, and agricultural waste panels — all warrant in-depth examination because they offer novel material technologies or novel material uses with high carbon-storing potential. They are worth investment to accelerate their scaling, manufacturing, and marketable use in the building industry supply chain in order to get to zero carbon.
 
Pros & Cons
The report by Future Market Insights mentioned above listed a few pros and cons for using sustainable materials.
A few drivers in the eco-friendly materials market include:
Increasing environmental awareness

Government regulations and incentives
On the other side of the spectrum, there are a few things that could prevent adoption of these materials:
Lack of awareness and education
Whichever way you as a company and your customers turn, there are new building materials coming out on a regular basis. From suppliers using the forests and land like we shared here, there are likely more materials out there ready to be harvested.
Sign up for the Powder & Bulk Solids Weekly newsletter.
You May Also Like
---