Metal Detectors Improve Coffee Quality
Metal Detectors Improve Coffee Quality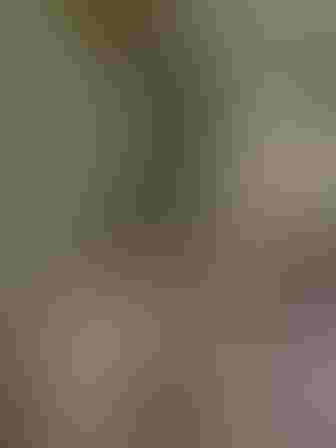 click here to view full image
Al-Yemeni Cafe, a Cairo-based Egyptian company, is a leading producer of ground Turkish coffee. Operating from its own 10,000-sq-m factory since 1940, Al-Yemeni Cafe employs the latest state-of-the-art machinery to improve product quality and ensure customer satisfaction. The plant complies with all IFS, ISO 9001, and HACCP standards, and holds many quality accreditations from external organizations.
    For this particular application, the company needed metal detection systems that meet all the HACCP and IFS requirements. It was also a requirement to accurately separate material containing contamination with a swivel hopper rather than a flap that can cause problems with product deposits.
    Since May 2013, Al-Yemeni Cafe has been using an S+S Rapid 8000 metal detector with integral rejection systems designed specifically for  free-falling bulk materials. This model was chosen because of its high sensitivity and the ease with which it detects all magnetic and non-magnetic metal contamination – even when contamination is enclosed in the product. Metal contaminants are removed using an integral swivel hopper. The 8000 metal detection system is particularly suited to food industry applications where high levels of hygiene are required. Its low overall height -- even with large nominal widths -- guarantees easy integration of the metal separator into existing pipe systems.

    For Al-Yemeni Cafe the Rapid 8000's high sensitivity to all types of metal was the deciding factor. Even small contaminants, as shown in the picture, are easily detected.
S+S Separation and Sorting Technology GmbH of Schönberg, Bavaria, manufactures machines and systems for the detection/separation of contaminants, for product inspection, and for the sorting of material flows. Product sales primarily focus on the food, plastics, chemical, pharmaceutical, and recycling industries. S+S is one of the world's leading suppliers with subsidiaries in Great Britain, France, Italy, China, Singapore, India, and the U.S., a representative office in Turkey, and more than 40 agencies worldwide. The S+S group has 350 employees, with about 300 at the main factory in Schönberg.
     For more information, call +49-(0)8554-308 274, e-mail [email protected], or visit www.sesotec.com.
For related articles, equipment reviews, and news, visit our Screening & Separation Equipment Zone
Sign up for the Powder & Bulk Solids Weekly newsletter.
You May Also Like
---