Fortress Technology Launching Web Reporting Architecture
Fortress Technology Launching Web Reporting Architecture
Newest digital reporting feature solves data disconnect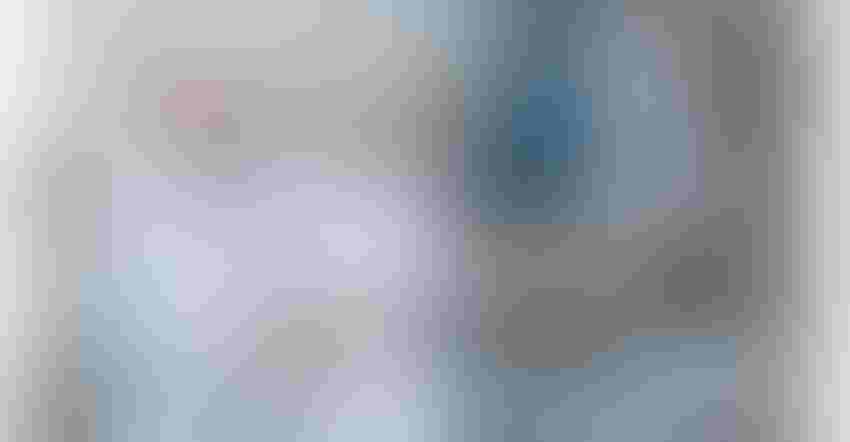 Food safety and contaminant detector manufacturer Fortress Technology unveils Contact 4.0, its newest digital reporting feature.
Image courtesy of Fortress Technology Inc.
In the digital data stack, tethering multiple front-end production machines to back-end reporting software in real time is a key step towards implementing AI and the future Smart Factory concept. Food safety and contaminant detector manufacturer Fortress Technology unveils Contact 4.0, its newest digital reporting feature that aggregates these production interactions and scenarios.
Decoupling automated data logging and record keeping from legacy networks, Contact 4.0 utilizes web-based architecture to capture valuable production data from across an entire suite of networked Fortress inspection machines. Creating a centralized repository of live and recorded data that assists food processors to automate QA documentation, Contact 4.0 monitors the performance of equipment, tracks events, and documents all potential product risks. Turning potentially massive data streams into tightly monitored operational insight.
A real-time web-based remote machine monitoring solution, Contact 4.0 enables food plants to review and collect data and securely oversee the performance of an unlimited number of Fortress metal detectors, checkweighers, and combination machines connected on the same network. Eliminating many of the cumbersome functionality concerns enterprising companies usually encounter--notably infrastructure, data storage, security, and scalability.
Providing secure access via a web appliance and 24/7 monitoring of multiple units, Contact 4.0 is a networked connected device that increases the agility of food processors. Sitting on the same network as the metal detector and/or checkweigher, Contact 4.0 compiles and communicates data events via the network connection.
Storing data on the appliance itself, or optionally a network location specified by the end user, Contact 4.0 overcomes data science drudgery, exporting dashboards and generating meaningful reports. All of which can be saved for future reference to support product traceability, as well as being automatically emailed out to the accountable plant staff to address time critical events and minimize machine downtime.
Rather than react to production scenarios, Fortress customers with Contact 4.0 installed and communicating with digital Stealth and Interceptor metal detectors, plus the company's new Raptor checkweighing series, can view and extract time-stamped data reports whenever they want, and in the format that is most closely aligned to their common reporting standards.
Being a web-based interface, authorized users simply log into the browser from any networked device, including laptops and tablets. By creating this cohesive reporting system, production, QA and maintenance managers can troubleshoot a performance issue without having to be physically in front of the metal detector. Reports can be configured and emailed daily, per shift, or weekly. Test failure or fault events trigger an email alert, detailing when an event occurred on a specific machine.
Fortress Technology Inc., Toronto, ON, Canada 416-754-2898 www.fortresstechnology.com
Sign up for the Powder & Bulk Solids Weekly newsletter.
You May Also Like
---