Key Technology Introduces New Integrated Sorting System
Key Technology Introduces New Integrated Sorting System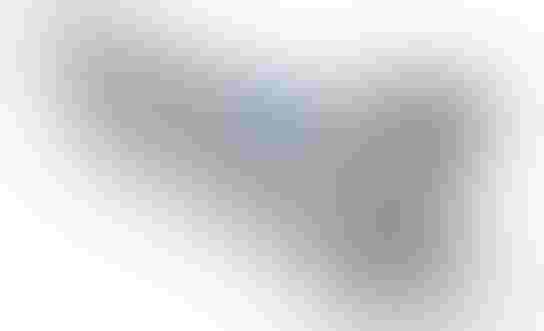 Key's new concept for sorting green beans prior to snipping
Key Technology introduces a new concept for sorting green beans prior to snipping. This solution removes foreign material (FM) and separates easy-to-snip green beans from hard-to-snip green beans to improve snipping efficiency.
Specifically designed for this new insertion point, Key's integrated sorting system for pre-snipped green beans improves case recovery to reduce the processor's cost per ton, while also producing more consistent product quality with less equipment in the downstream process.
"Processors of frozen and canned green beans have razor-thin margins. They want to lower costs while maintaining their product quality. That's the challenge we set out to solve here," said Mark Roedl, area sales manager at Key. "We applied our expertise in green bean processing and came up with a new idea – a different way to process green beans. This integrated sorting system is installed upstream of where digital sorters have always been on these lines, and it's a game changer. Early adopters are achieving impressive results that warrant the investment."
The integrated system combines Key's Iso-Flo shakers, a rotary size grader (RSG) and a Veryx digital sorter to separate incoming product into four streams. Two streams go to waste and two 'accept' streams lead to further processing. One 'accept' stream is dedicated to green beans that are difficult to snip, which go to downstream equipment that is optimized to snip this type of product. The other 'accept' stream takes field-snipped and easy-to-snip green beans and leads to downstream systems designed specifically to handle these green beans.
Prior to this development, green bean processors have not separated incoming product into streams. Instead, everything has been sent in one mass flow to the rotary snippers after upstream pre-cleaning equipment. When hard-to-snip green beans are comingled with easy-to-snip green beans, downstream systems are set to handle the hard-to-snip beans. When easy-to-snip green beans are aggressively snipped, good product is lost. Also, when snippers get FM, it's cut into smaller pieces, which exacerbates contamination.  
Now, with Key's new Veryx integrated sorting system, processors are separating hard-to-snip green beans from easy-to-snip green beans to improve snipping efficiency, which increases case recovery and reduces the cost per case. Also, by removing FM and other plant waste before the snippers, product quality improves. All this is done with less equipment than has traditionally been required, which simplifies processes and frees up floor space.
First, an Iso-Flo shaker evenly feeds the RSG, which sizes by length and diameter to remove short and thin green beans as well as other small objects such as insects, corn cob pieces, and seeds. Next, an Iso-Flo shaker feeds Veryx, spreading product for presentation to the inspection system to maximize sort accuracy. This Veryx is equipped with top-mounted Pixel Fusion cameras and laser sensors to detect the color, size, shape, and structural property of objects. It features three-way sorting, with the 'reject' stream ejecting FM such as corn cob, corn root, frogs, mice, and plant stem material, as well as color defects and other waste. Hard-to-snip and easy-to-snip green beans are separated to optimize snipping downstream. After Veryx, Iso-Flo collection shakers begin conveying each stream to its next step. The integrated system is available in various widths to satisfy a range of capacity requirements.
Key Technology, Walla Walla, WA 509-529-2161 www.key.net
Sign up for the Powder & Bulk Solids Weekly newsletter.
You May Also Like
---