Silo Grain Fire Strikes Pilgrim's Pride Mill in Texas
Silo Grain Fire Strikes Pilgrim's Pride Mill in Texas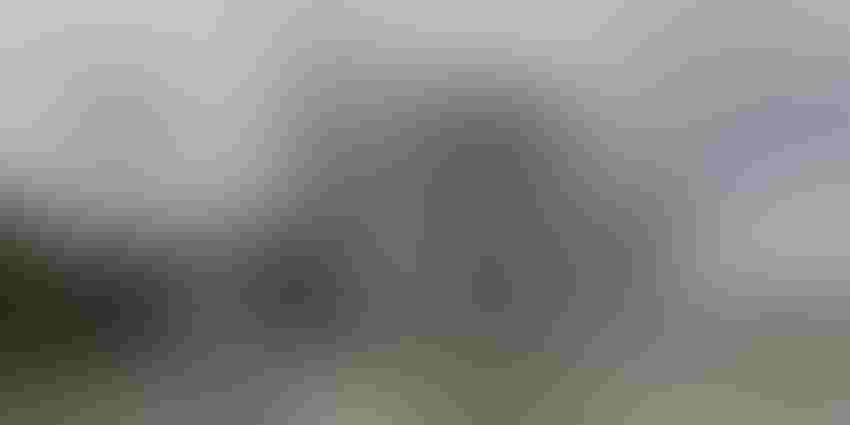 The Pilgrim's Pride facility in Pittsburg, TX. Image courtesy of Google Maps
Firefighters had to "get creative" to extinguish a grain fire in a 70-ft high silo at the Pilgrim's Pride Corp feed mill in Pittsburg, TX Tuesday morning, deploying a variety of methods to put out the flames, local ABC news affiliate KLTV in Tyler, TX reported on Feb. 7.
The Pittsburg Fire Department responded to a call of a fire burning on top of a mostly full, 70-ft tall grain storage bin at about 10 a.m.
"It looks like it had been burning for quite a while; smoldering. It was all just solid kernels of corn. When it caught on fire, it just started falling back down into the mix of corn, and it was almost like a V pattern, if you will, just burning down inside it," Pittsburg Fire Department Assistant Chief David Abernathy told KLTV.
The fact that the fire was burning from the top of the silo posed challenges to the effort, but firefighters were able to battle the blaze from the silo's sloped top by using safety harnesses, the television news station said.
"We had to get creative on it," said Abernathy in KLTV's report, later explaining, "We have some unique nozzles, called piercing nozzles, that we can go down inside a vessel. We actually put several of them together, which we've never had to do before."
Fire hoses were extended to the top of the silo from tanker trucks, which used a wide spray pattern to knock out flames on the edges of the silo, the report said.
"That actually seemed to help, and then we got the outer perimeter out, and then the center of it was so hot it was actually evaporating some of our water streams as we were putting on it," the assistant chief said.
That's when firefighters decided to use a combination of streams.
"We changed out to a larger flow nozzle and that allowed us to get more water in there to overcome the BTUs of heat in the center of it, to be able to put it out," Abernathy told KLTV.
The silo that caught fire is connected to three other silos through an underground auger, the assistant chief said, but flames did not reach the other units.
Based in Greeley, CO, Pilgrim's Pride is the second largest producer of chicken globally.
For more articles, news, and equipment reviews, visit our Equipment Zones
Sign up for the Powder & Bulk Solids Weekly newsletter.
You May Also Like
---