Powder Show Panel Tackles Pneumatic Conveying Issues
Powder Show Panel Tackles Pneumatic Conveying Issues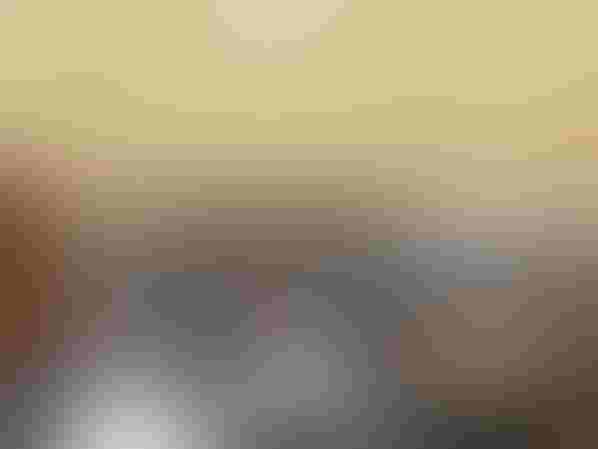 Powder Show pneumatic conveying keynote panel
On Wednesday, April 25, at the Powder & Bulk Solids Conference in Rosemont, IL, a panel of six experts tackled the topic of pneumatic conveying in a unique way. The six experts each spoke on a different "mini" pneumatic conveying topic.
Scott Schmid, president, Cyclonaire Corp., discussed "Pneumatic Conveying of Combustible Dusts." Schmid said that with the increasing OSHA focus on combustible dusts – due to deadly explosions – more companies are faced with questions about how to address the pneumatic conveying of such materials. He also discussed the many means of protection for pneumatic conveying systems.
Jonathon Thorn, executive director of process technology, Schenck Process, spoke about "Addressing the Sanitary Requirement of Pneumatic Conveying," while Joe Marinelli, president, Solids Handling Technologies Inc., discussed, "Issues Blamed on Pneumatic Conveying are Sometimes Flow Issues," showing examples of how pneumatic conveying sometimes gets a bad rap for problem caused by flow issues.
Todd Smith, vice president & general manager, Coperion K-Tron, spoke about, "Mergers and Acquisitions in the Pneumatic Conveying Industry," sighting the evolution of his company from Premier Pneumatics to K-Tron Premier, to K-Tron Process Group, to Coperion K-Tron. He also detailed the advantages and disadvantages of such an evolution.
Professor Michael Bradley, Wolfson Centre for Bulk Solids Handling Technology, tackled "Pneumatic Conveying – What Can Go Wrong?" He detailed the most common sources of problems with pneumatic conveyors.
Jack D. Hilbert, principal consultant, Pneumatic Conveying Consultants LLC, wrapped up the panel discussion by explaining the "Role of Conveying Consultants." He mentioned that consultants are available from both the engineering and academic field, and that they provide unbiased, education, training, and assistance. He also said they can help you select the most efficient solution for the pneumatic conveying application.
For related articles, news, and equipment reviews, visit our Pneumatic Conveying Equipment Zone

Click here for a List of Pneumatic Conveying Equipment Manufacturers
Sign up for the Powder & Bulk Solids Weekly newsletter.
You May Also Like
---