Fairbanks Scales Introduces Industrial Scale Instrument
Fairbanks Scales Introduces Industrial Scale Instrument
New instrument offers flexibility and features required by modern weighing operations.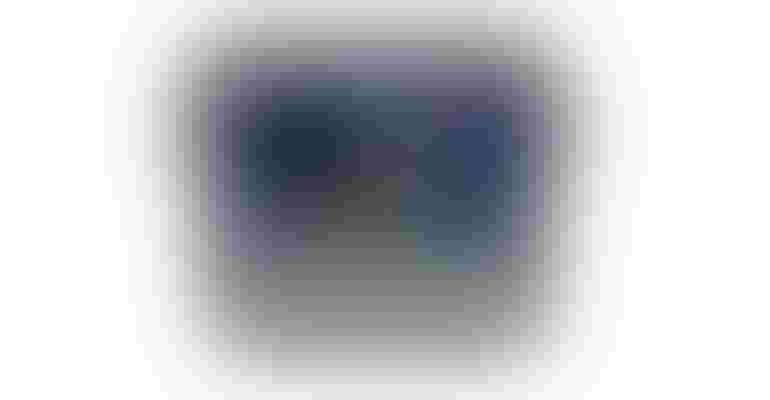 Image courtesy of Fairbanks Scales
Fairbanks Scales Inc. announces its new FB1200 industrial scale instrument, designed for basic applications using analog bench scales, floor scales, tank assemblies, or livestock scales.
The FB1200 is a flexible, economical solution for basic industrial weighing applications. With a range of features and multiple communication options, it can fulfill a variety of customer needs. It has several "beyond basic" functions and features, including digital inputs and outputs that simplify its integration with other aspects of an operation.
The simple, seven-key interface has oversized buttons for power, units, zero, b/g net, tare, and print, as well as a single function key to access the more advanced features of the instrument. In addition, while many industrial applications do not require legal-for-trade status from their weighing equipment, the FB1200 is approved for 10,000 divisions by both NTEP and Measurement Canada (MC). This allows the FB1200 to provide legal-for-trade weights when the situation requires it.
The FB1200 also has feature sets to address the following types of operation:
• Piece Counting – Enter the piece count of a sample through the front panel and use the FB1200 to calculate the count of any size sample.
• Accumulation – Accumulate gross weight, net weight, and piece count values over repeated weighments.
• Checkweighing – Three-zone checkweighing can be used to confirm a weight is within an acceptable range. The FB1200 can communicate the active zone through the front panel or as a digital output.
• Livestock Weighing – Use the livestock filter to calculate the weight of a single animal or a group.
• Peak Hold – Hold the highest stable or unstable weight, even when the weight is removed.

Fairbanks Scales Inc., Overland Park, KS 800-451-4107 fairbanks.com
Sign up for the Powder & Bulk Solids Weekly newsletter.
You May Also Like
---