Caseweighing System Handles Large Bags, Cases
Caseweighing System Handles Large Bags, Cases
Raptor XL saves wholesalers money in bulk giveaway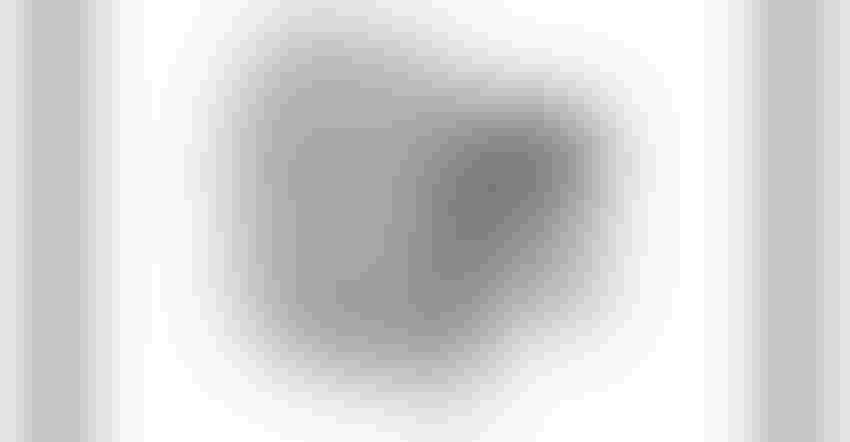 Fortress Technology Raptor XL Caseweigher
Image courtesy of Fortress Technology Inc.
Engineered to accurately and repeatably verify the weight of heavier products, including sacks of pet food, garden supplies, bulk foods, and large case applications weighing up to 55 lb, the rugged Raptor XL Caseweigher helps bulk producers to control fill and distribute high quality products to end users. For even larger applications, a heavy-duty 50-kg version is available.
Weighing up to 60 units a minute, including sacks, bulk boxes, kegs, and drums, as well as other bulk applications, the Raptor XL can weigh products of virtually any shape or size.
Featuring highly responsive brushless DC motors for long-lasting 24/7 operation and dynamic load cell sensors for weighing accuracy, the in-line system helps manufacturers and bulk distributors to close the quality loop, comply with trading weight standards, and reduce return rates.
Addressing Wholesale Price Hikes
With North American wholesale food prices steadily climbing during the first half of 2021, reaching 10% above their average level 12 months ago, the Raptor XL addresses critical supply chain, food shortages, and sustainability challenges.
According to the Wholesale Food Price Index, fats and oils (42.2%), beef (41.4%), pork (32.7%), processed poultry (27.4%), seafood (18.8%), eggs (16.3%), and flour (12.7%) posted the most significant rises between June 2020 and June 2021. As critical ingredient commodities, absorbing these additional costs is having a huge impact on pricing strategies and profits for bakers, confectioners, producers of chilled meals, condiments, healthy eating and wellbeing products.
To address these multiple issues – specifically product giveaway - the Raptor XL delivers premium inspection and weight checks with precision and offers various reject and conveying systems to efficiently and smoothly remove primary and secondary bulk packages from a line, with minimal damage. Providing weight rejects have not been damaged or contaminated, product can be reworked to further reduce waste.
The ability to configure the reject collection system, with multiple options including belt-stop-alarm, heavy-duty kickers, or an overhead sweep, further boosts the Raptor XL's versatility. 
Driving down expensive overfilling, the Raptor XL can operate as a standalone bulk product feed and packing weighing unit. Yet, for maximum efficiency, the modular electronics suite allows for full upstream and downstream coupling of the system with a Fortress Big Bag metal detector and other automation packaging equipment.
Stable and connected
The Raptor XL Caseweigher has been engineered to overcome and filter out environmental vibrations and extraneous noise. Using dynamic load cell technology as each bulk product passes onto the 500-mm-wide weighing belt, the Raptor load cell and micro-resistors are optimized for a high natural resonance. "This stops the load cells oscillating, allowing the Raptor XL to accurately weight check up to 60 individual packs weighing up to 55 lb per minute," explained Fortress director Pierre DiGirolamo.
A single, clear, industrial touch-screen HMI panel reduces downtime by generating constant feedback on operational statistics such as volume, weight, and speed. Utilizing the principles of Industry 4.0, the data capture element is fully integrated, making it simple to collate and securely transfer information direct to the site's central business server or wireless devices.
Fortress Technology, Toronto, ON, Canada 416-754-2898 www.fortresstechnology.com
Sign up for the Powder & Bulk Solids Weekly newsletter.
You May Also Like
---