Global Chemical Industry Faces Turbulent 2021
Global Chemical Industry Faces Turbulent 2021
Powder & Bulk Solids examines perspectives on how the global chemical industry will fare during 2021.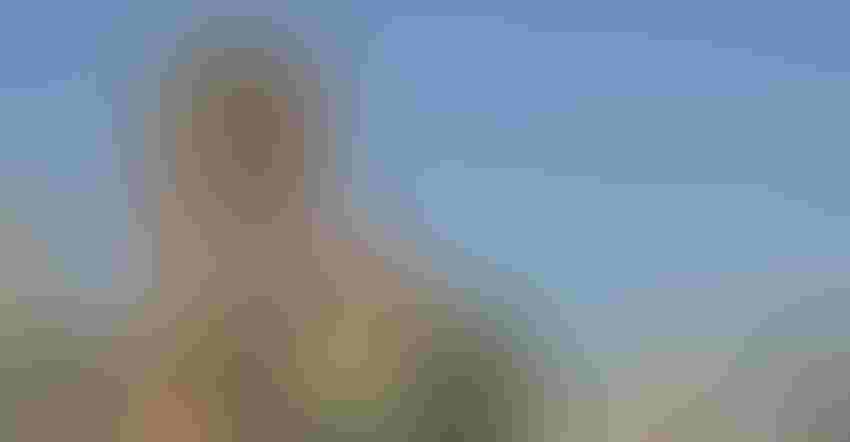 Representative image
Image courtesy of Pixabay
As chemical manufacturers enter 2021 following a year of uncertainties posed by the COVID-19 pandemic, some industry observers are looking at the next 12 months with optimism. Outlooks produced by an industry trade group, professional services companies, and a credit rating firm indicate that while the market is likely to remain choppy, there are some bright spots ahead this year.
Powder & Bulk Solids editors examined various perspectives and forecasts on the chemical industry's progress over the course of 2021 to provide a view of what might lie on the horizon. Crystal ball gazers predict that certain regions and end-markets will experience greater growth than others during the period. 
At the same time, the observers acknowledge that the pandemic will continue to present disruptions to the global chemical industry and that companies will have to remain flexible to overcome the headwinds.
Recovery is On the Way in 2021
The American Chemistry Council (ACC) believes that "a fairly significant rebound" will occur in the US chemical industry this year. The trade organization forecasts that total chemical production, excepting pharmaceuticals, in the US will increase by 3.9% over the coming 12 months.
"The post-pandemic outlook is for broad-based growth in chemicals supported by solid fundamentals," Martha Moore, senior director of policy analysis and economics for ACC and the co-author of its 2021 outlook, said in a statement. "Growing consumer demand, stabilizing export markets, and a competitive edge linked to domestic supplies of shale gas and natural gas liquids (NGLs) are among the factors pointing to continued gains in US chemistry."
ACC predicts that it will take several years before total trade flows return to pre-pandemic figures.
Launching Strategic Initiatives to Survive
Deloitte's 2021 Chemical Industry Outlook opines that US chemical companies will have to initiate strategic initiatives in areas like R&D, new business models, and technology to drive growth and weather on-going economic, social, environmental, and political turbulence.
"A critical aspect of dealing with this disruption in 2021 could be understanding consumer behaviors that are temporary versus permanent, as recovery will likely be uneven across end markets and geographies." the firm's report said. "Companies can address this uncertainty by revisiting their product portfolio and conducting robust scenario planning that includes the unknowns." 
On the financial side, the tax services and business consulting firm forecasts that the US chemical industry's revenues will increase by about 8% this year after an estimated 9% dip in 2020. Deloitte expects the industry's operating income to jump by about 17% in 2021 following a 14% decrease last year.
 "Owing to end-market diversity and exposure to more resilient sectors, the impact of the economic recession on the state of the chemical industry will likely be moderate in 2021 when compared with other industries, such as automotive," Deloitte wrote. "Therefore, in addition to cost optimization and capital discipline, industry players will likely respond to shifting demand by prioritizing growing end markets, such as health care and electronics." 
Chemical Industry M&A Activity This Year
A recent outlook on chemical industry deals for 2021 issued by professional services firm PricewaterhouseCoopers (PwC) observes that chemical firms may engage in more M&A activity this year as a means of adjusting their business models or diversifying their positions to remain agile during the uncertainty created by the on-going pandemic.
"Ample availability of capital for large public companies and private equity – coupled with the need to establish redundancies in their global supply chain amid geopolitical uncertainties – could also drive an increased level of deal activity in 2021," the report posits.
The company noted that fiscal and monetary policies contributed to an uptick in chemical industry M&A deals during the third quarter of 2020. PwC said transactions this year will likely support consolidation efforts, cross-border investments, and the specialty chemicals segment.
"With no clear exit strategy of the pandemic, those who can best manage change will survive, thrive, and drive robust M&A activities in 2021," said Craig Kocak, US Deals Chemicals Leader for PwC, in the outlook.
China Likely to Rebound Faster than North America and Europe
Credit rating business Moody's forecasts that the Chinese chemical market will continue to grow in 2021, according to a copy of the report posted to Chemical Processing. China's market will be bolstered by government expenditures and high consumer demand, while demand for chemicals in other areas of the world that continue to be inundated with COVID-19 infections may grow more slowly.
"A return to growth will follow once the public health situation is under control and restrictions are eased – the timing of which remains uncertain," the company stated. "We expect chemical demand in Asia, where governments contained the virus more quickly, will hold up better than EMEA and North America."
Increased distribution of COVID-19 vaccines may exert a positive impact on the global chemical industry's fortunes over the year.  
"The inoculation of a majority of the population in most large countries with an effective vaccine would greatly increase the likelihood that global chemical industry profitability would increase by more than 5% on an annual basis," Moody's said.
Stay on Top of Developments
To learn more about the chemical industry, visit Powder & Bulk Solids' Chemical section page.
Sign up for the Powder & Bulk Solids Weekly newsletter.
You May Also Like
---