Powder Show Connect Reveals New Technical Sessions
Powder Show Connect Reveals New Technical Sessions
Industry experts lead bi-weekly seminars to teach engineers need-to-know information to succeed in the powder and bulk processing industry.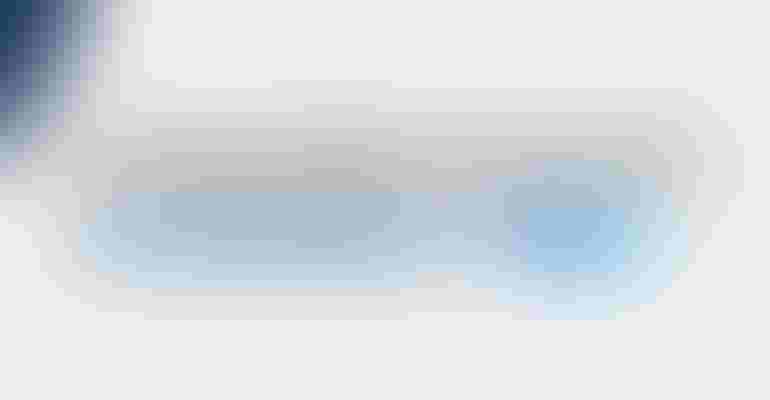 Image courtesy of Informa Markets
Powder Show Connect, a year-round digital community for the processing industry organized by Informa Markets – Engineering, has revealed the content agenda and speakers confirmed to deliver education over the next few weeks. Informa Markets – Engineering organizes the industry's leading trade show The International Powder & Bulks Solids Conference and Exhibition (iPBS) and are publishers of Powder & Bulks Solids magazine, two of the leading resources for the dry processing industry.
Industry-renowned companies and organizations slated to headline upcoming sessions include The University of Michigan, Jenike & Johanson, Element 6, Kansas State University BSIC, The Dow Chemical Company, and Rembe Inc. New sessions are featured on Powder Show Connect every other Thursday at 11:00 a.m. EDT – use this link to register and create an account to view past sessions or tune into upcoming presentations.        
Powder Show Connect debuted earlier this year and its online content library contains actionable insights from senior-level executives at DustEx Research Limited, Kansas State University BSIC, Independent Solids Handling Consultant, and Russell Finex Inc. All past sessions are available to stream on-demand through the Powder Show Connect platform.   
"Real-world instruction and technical knowledge are fundamental in the powder and bulk solids industry, and this community is a valuable resource for the industry," said Steve Everly, Group Event Director, Powder Show Connect. "No matter their level of expertise, engineers will come away with information they can immediately implement in their day-to-day roles. Powder Show Connect fills a knowledge gap and provides the unique opportunity for engineers and business professionals to learn from the top experts and companies in the field."            
Everly continued, "We've seen amazing engagement with the content thus far and look forward to facilitating industry advancement through year-round technical education easily accessible on the Powder Show Connect platform."
EDUCATIONAL SCHEDULE
July 14 – Strategies for Improving Dryer Performance
Presented by Karl Jacob, Lecturer for Chemical Engineering, University of Michigan
Despite the best design intentions of dryer engineers, many dryers do not operate at top performance, falling short of moisture specification or production rate. During this session, we will examine some of the more common causes for a lack of dryer performance and how to remedy these issues.
Some common problems are air maldistribution, formation of solid rinds in contact dryers, balling of products, and equilibrium moisture considerations. In each case, we will present strategies that can be practically implemented to improve dryer performance. There will be a Q&A session at the end where participants can discuss their experiences as well as ask questions about their specific problems.
July 28 – The Fundamentals of Powder and Bulk Solids Storage and Flow
Presented by Eric Maynard, Vice President, Jenike & Johanson
In this fundamentals session, attendees will learn basic terminology, the behavior of powders and bulk solids, common flow problems, and hopper flow patterns. These are integral to understanding the root causes of material handling challenges that impact quality, efficiency, and safety during manufacturing operations.
August 11 – Do's and Dont's of Basic Hood Design
Presented by Diane Cave, Eastern Sales Manager, Element 6
One of the many faults with dust collection systems is hoods. The under-sizing, design, location, and lack thereof can all greatly affect the effectiveness and efficiency of a dust collection system. This fundamentals session will look at the common mistakes that are made with hoods, how they affect the overall efficiency of the dust collection system and what would be a better installation.
August 25 – Mechanical Conveying: Options and Applications
Presented by Todd Smith, Business and Strategy Manager, Kansas State University BSIC; and Karl Jacob, Fellow and Senior Technical Leader, The Dow Chemical Company (Retired)
There are many types of mechanical conveyors - how do you know which one is best for your application?
This session will describe the various types of mechanical conveying and provide some advantages and disadvantages of each type. Applicability to rate and distance will also be covered. Many types will be discussed, including belt conveyors, screw conveyors, vibratory, bucket elevators, drag conveyors, flexible screw augers, and tubular drag conveyors.
September 8 – Life After a DHA (Dust Hazard Assessment)
Presented by Diane Cave, Eastern Sales Manager, Element 6; and Jeramy Slaunwhite, Senior Explosion Safety Consultant, Rembe Inc.
You've had a Dust Hazard Assessment (DHA) completed, and you've been handed a massive report on things you don't really understand. What do you do now?
This session will take a high-level look at what should be included in the DHA, how to decide what is important in the report and what changes to implement first, and why.
Click here for more in-depth information on Powder Show Connect and to access the full schedule. 
Sign up for the Powder & Bulk Solids Weekly newsletter.
You May Also Like
---