Bayer Sheds Crop Science Business to BASF for $6.9B
Bayer Sheds Crop Science Business to BASF for $6.9B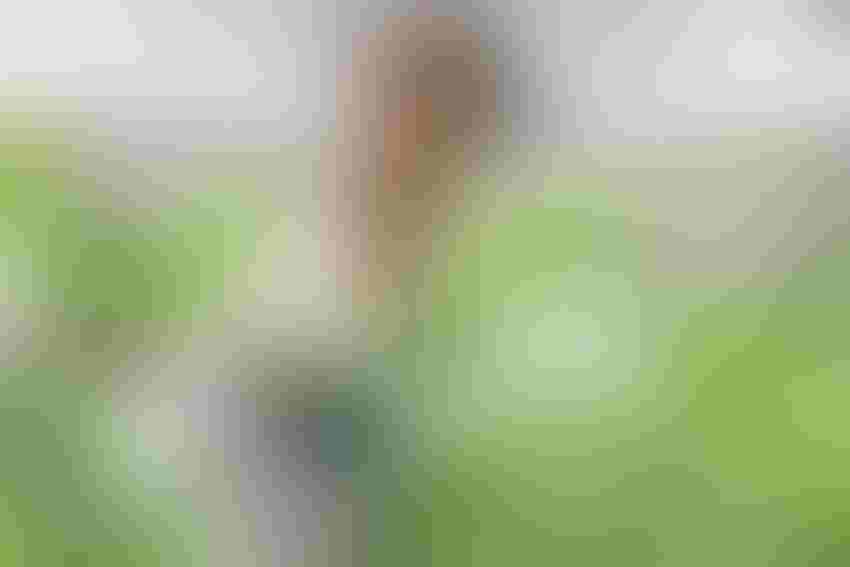 Cecilia Wilson, Plant Pathology Lab Scientist at Bayer's Crop Science division, examines strawberry plants. Image courtesy of Bayer AG
Working proactively to clear potential regulatory hurdles in its acquisition of Monsanto, German life sciences firm Bayer AG entered into an agreement with BASF to shed its Crop Science business, the firms announced in separate press releases Oct. 13.
The cash transaction's price totals €5.9 billion, or about $6.9 billion, and includes Bayer's glufosinate-ammonium non-selective herbicide brands and some of its seed businesses for row crops used in selected markets like InVigor canola hybrids for North American customers.
"With this investment, we are seizing the opportunity to acquire highly attractive assets in key row crops and markets. It will be a strategic complement to BASF's well-established and successful crop protection business, as well as to our own activities in biotechnology," Dr. Kurt Bock, chairman of BASF SE's Board of Executive Directors, said in a statement. "The acquisition will further enhance our agricultural solutions offer, which is a core pillar of BASF's portfolio."
BASF said 1800 Bayer employees working in R&D, breeding, production and other areas will be transferred to its operations. It will also take on Bayer's glufosinate-ammonium production and formulation sites in Germany, the U.S., and Canada and its seed breeding sites in Europe and the Americas. Bayer's trait research facilities in the U.S. and Europe will come under the ownership of BASF as well.
Bayer officials said the sale was intended to preemptively tackle possible hurdles in the regulatory approval of its acquisition of Monsanto. Certain products in Monsanto's portfolio, like seeds, overlap with some of Bayer's offerings.
"We are taking an active approach to address potential regulatory concerns," said Werner Baumann, chairman of the Board of Management for Bayer AG, explaining his firm's rationale for the sale. "At the same time, we are pleased that, in BASF, we have found a strong buyer for our business."
Under the terms of the agreement, the sale will only move forward if Bayer's acquisition of Monsanto is successful.
For more news headlines, articles, and equipment reviews, visit our Equipment Zones
Sign up for the Powder & Bulk Solids Weekly newsletter.
You May Also Like
---